Hygiene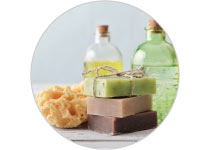 Expert care for a perfect hygiene
In this section, discover a wide variety of products for your daily hygiene.
Oral, intimate or body, you will definitely find what you are looking for in the Hygiene section, which offers also sanitation products for the house and depilatory ones.
The most ancient natural room deodoriser.

Nasal and ophthalmic solution

Air spray with essential oils.

Hypo-allergenic, fragrance, alcohol, conservative-free alun stone.

Special Price

£5.20

Regular Price: was £7.00

Add to Cart

Diffuser USB plug, to use in the car, on your laptop or smartphone.

Special Price

£8.00

Regular Price: was £16.00

Add to Cart

Soothing oil to cleansing dry, very dry or atopic skin.

gel antispetique pocket size.

Dermatological gel cleanser to cleanse sensitive skin.

Atmospheric diffusion is the simplest way to use pure essential oils. Creates a pleasant atmosphere and is beneficial to health.

Special Price

£28.10

Regular Price: was £56.20

Add to Cart

Serum physiologic Bebisol for baby hygiene.

Cleanse and refresh when it is not possible to take a shower.