Hair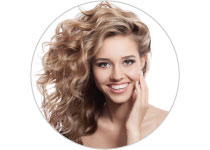 We gather the hair experts, for you.
Your hair needs to be pampered, and our selection of shampoos, treatments and colourings will help you to do just that. Here you can find products applicable to each hair type.
Once your hair regains health, discover our Hair style category on how to comb and style it.
Dietary supplement solution with organic bio-activated silicon and nettle.

Special Price

£36.70

Regular Price: was £38.60

Dandruff shampoo, the ciclopiroxolamine to 1.5%-intensive care

Special Price

£7.00

Regular Price: was £7.90

To nourish and enhance your skin's beauty.

Special Price

£13.60

Regular Price: was £13.90

Formula light, beautifully transparent and deliciously perfumed. Usable daily.

Special Price

£5.30

Regular Price: was £6.90

To help fortify hair, nails and eyelashes.

Special Price

£7.30

Regular Price: was £8.90

Multi-use dry body oil, for the face, body and hair.

Special Price

£18.40

Regular Price: was £22.70

cleansing base for sensitive and dry skin

Special Price

£6.50

Regular Price: was £8.90

1% of ciclopiroxolamine-anti-dandruff shampoo

shampoo Cystiphane acts against the occasional hair loss.

Food supplement made from Brewer's yeast, vitamins and minerals without preservatives without dye easy swallowing.

Special Price

£5.30

Regular Price: was £5.50

Repairs damaged and brittle hair.

Special Price

£12.60

Regular Price: was £16.80

Multi-purpose dry oil, for the face, body and hair.

Special Price

£10.50

Regular Price: was £12.80

Color dyeing plants care

Special Price

£7.80

Regular Price: was £9.10

Vitamins, minerals, yeast of beer and keratin

Special Price

£6.80

Regular Price: was £6.90

Shampoo dealing with sebo-absorbent frequent use

Special Price

£6.90

Regular Price: was £8.10

30-volume peroxide laboratories Gilbert. Discolored hair and whitens clothes.

Special Price

£2.80

Regular Price: was £3.50

Growth-stimulating anti-hair loss treatment for women.

Special Price

£26.39

Regular Price: was £29.80

Eliminates dandruff and soothes itchy and irritant scalps.

Special Price

£9.90

Regular Price: was £10.60

Shampoo repairman tonic 500 ml creamy texture and gentle formula Castor, effectively cleans them hair permed, dry or normal.

Special Price

£7.60

Regular Price: was £9.20

Food supplement rich in vitamins and trace elements for stronger nails and hair.

Special Price

£21.30

Regular Price: was £25.30

Prolongs hair life, slows down hair loss, accelerates growth.

Special Price

£30.80

Regular Price: was £35.30

A shampoo specially adapted for oily hair to purify them and delicately perfuming them.

Special Price

£5.50

Regular Price: was £7.40