Baby and Mum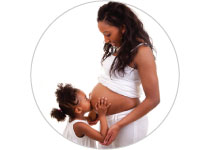 Sanareva daily assists mum and baby
Display here, are all your pregnancy and maternity need.
An array of products are at your disposal to meet your every infant's and child's need. Not forgetting the mum who knows how to treat herself to special care products for pregnancy and breastfeeding.
Cotton rectangles

Buy 4
Get 1 Fly Baby FREE

Single dose physiological solution.

Organic follow-on milk for infants aged 6-12 months.

Nasal and ophthalmic solution

Buy 2
Get 1 FREE Dessert Cocoa

2nd Age Milk adapted to the nutrition of nursing infants from from 6 to 12 months with lactose allergies.

Powdered milk for infants 24-months and over.

hygiene and protection of baby's bottom

Gently cleanse and soothe baby's bottom in a single gesture.

Wipes hypoallergenic and Biodegradable

Daily hygiene of the nose and eyes (pods). Babies, children, adults.

Special Price

£2.60

Regular Price: was £2.90

Spend £49 or more
Get 1 FREE Bioderma Box!

Gentle, soothing and moisturing shower gel.

Spend £49 or more
Get 1 FREE Bioderma Box!

Ultra-nourishing, anti-irritant shower oil.

Milk for babies and children to daily keep their skin soft and nourished.

Special Price

£8.30

Regular Price: was £9.50

Lansinoh lanolin cream for sensitive nipples or irritated.