Body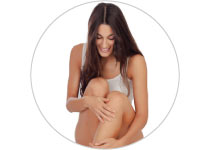 A healthy mind in a healthy body!
Give your skin the radiant and overall well-being it deserves by checking out the Body category, here you can find all your body's need. The Body section will enable you to radiate beauty and well-being from every bit of your skin.
Moisturisers, exfoliants, care or even massage oils, here, any part of the body finds what it needs.
Daily body moisturising cream for dry and sensitive skin.

Special Price

£9.80

Regular Price: was £11.80

Dermatological spray with Rhealba oat extract. Drying lotion and soothing.

Special Price

£6.80

Regular Price: was £7.90

Spend £25 or more
Get 1 FREE Tote Bag!

Promotes the prevention and the reduction of the stretch marks.

Special Price

£21.70

Regular Price: was £25.20

1 Cocooning Beauty Bag FREE

Repair cream that quickly purifies and soothes sensitive skin.

Specific stretch marks treatment for prevention and correction.

Special Price

£14.30

Regular Price: was £14.80

Multi-use dry body oil, for the face, body and hair.

Special Price

£18.40

Regular Price: was £22.60

1 FREE Ictyane Cleansing Gel 40ml

Protects and moisturises dry and damaged hands. Take it with you wherever you go, so hands remain hydrated throughout the day.

Special Price

£4.90

Regular Price: was £5.40

Netline bleaching cream lightens the duvets to the point that their color is confused with the skin.

Special Price

£7.20

Regular Price: was £7.40

Lean Cabinet composed of 2 oils dry slimming and a sucker anti-cellulite.

Special Price

£26.10

Regular Price: was £29.60

1 FREE Ictyane Cleansing Gel 40ml

This Emollient Moiturizing Cream is a moisturising skin care treatment adapted to dry skin, for face and body.

To help fortify hair, nails and eyelashes.

Special Price

£7.30

Regular Price: was £8.90

anti-aging cream reshaping body.

Special Price

£19.70

Regular Price: was £22.70

1 Cocooning Beauty Bag FREE

Restorative treatment to reduce skin irritation.

Aloe vera gel rich in moisturising and repairing properties.

Special Price

£8.10

Regular Price: was £8.20

Repairing nail care

Special Price

£7.30

Regular Price: was £8.90

Care for sensitive and dry skin types.

Special Price

£4.40

Regular Price: was £6.40

Concentrate multi-action abdominal Anti-rondeurs

Slimming 4D morphing care with immedate action to smoothe the skin and provide continuous hydration.

Lipid-replenishing bath oil. For very dry and irritated skin. Restores skin from the drying effects of hard water.

Special Price

£19.70

Regular Price: was £22.70

Provides a very high protection against UV.

Special Price

£13.30

Regular Price: was £15.80

For daily hands dry, very dry care and damaged

Special Price

£5.90

Regular Price: was £9.80

Cicalfate is a restorative cream for the hands very dry and irritated, laboratories Avene.

Special Price

£6.60

Regular Price: was £7.90

Vaseline pure, excellent to protect and soften the epidermis.

Special Price

£1.90

Regular Price: was £2.00

For stretch marks during pregnancy, weight change or puberty.

Special Price

£18.00

Regular Price: was £19.70

Hand cream and lips cream for optimal hydration wherever you are.

Special Price

£4.70

Regular Price: was £5.70

Massage slimming shower gel. Stimulates, tones, drains.

Special Price

£20.30

Regular Price: was £26.20

Spend £25 or more
Get 1 FREE Tote Bag!

Preparation and muscle recovery