Face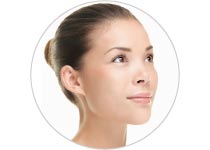 Sanareva, tell me I am the fairest of them all!
The must have face care can be found in the Face category!
We offer you a wide range of products to pamper your skin and enhance its beauty.
Anti-aging care, serums, eye contours... Discover the products that meet your needs.
Ictyane stick lips new formula is indicated in protection and "long lasting hydration of the parched lips"

Special Price

£4.40

Regular Price: was £5.50

Calming relief cream for dry, irritated and sensitive skin.

1 Cocooning Beauty Bag FREE

Repair cream that quickly purifies and soothes sensitive skin.

Up to 90% OFF Acniregul Cleansing Gel

Cleanses and refines skin texture.

Special Price

£6.90

Regular Price: was £8.50

Multi-use dry body oil, for the face, body and hair.

Special Price

£18.40

Regular Price: was £22.70

Double-action formula: eliminates excess sebum and dead cells.

Special Price

£11.90

Regular Price: was £14.40

anti-aging cream that improves the appearance of the skin.

Special Price

£27.20

Regular Price: was £31.70

1 Cocooning Beauty Bag FREE

Restorative treatment to reduce skin irritation.

Skin very dry and fragile nourishes, protects and soothes

Special Price

£9.90

Regular Price: was £10.90

Skin treatment for spots and blackheads.

Special Price

£8.70

Regular Price: was £10.30

30% organic and fair trade aloe vera face cream. Fluid moisturiser which is instantly absorbed into skin.

Special Price

£6.40

Regular Price: was £6.70

care anti-wrinkle and concealer for the pores dilated.

Special Price

£40.90

Regular Price: was £49.50

Soothing lipstick to repair your lips and restore elasticity.

Special Price

£2.30

Regular Price: was £2.90

To nourish and enhance your skin's beauty.

Special Price

£13.50

Regular Price: was £13.80

Sensitive and delicate skins. Babies, children, adults. Face and body.

Special Price

£3.40

Regular Price: was £3.90

Spend £49 or more
Get 1 FREE Bioderma Box!

Sensibio H2O make-up removing wipes are specially formulated for sensitive skin.

Removes excess sebum and gently purifies skin with imperfections.

Special Price

£7.80

Regular Price: was £7.90

Very high protection mineral sun cream SPF50 + for allergic skins.

Special Price

£7.90

Regular Price: was £8.40

Ideal for the whole family toilet

Special Price

£2.70

Regular Price: was £3.20

Refreshing, soothing and hydrating thermal water to refresh skin.

Special Price

£4.70

Regular Price: was £4.90

Cream formulated to help fight against the signs of skin aging

Special Price

£15.00

Regular Price: was £15.80

Up to 90% OFF Acniregul Cleansing Gel

cream oil-free to take care of skin imperfections.

Special Price

£12.80

Regular Price: was £14.80

Optimale UV protects skin from external aggressions.

Special Price

£13.40

Regular Price: was £15.80