Biocyte Collagen Express skin Lissee 10 sticks
Regular Price: £22.50
Special Price
£22.20
Biocyte Collagen Express skin Lissee 10 sticks
Collagen Express smoothed skin is a supplement in the form of sticks with a delicious peach taste.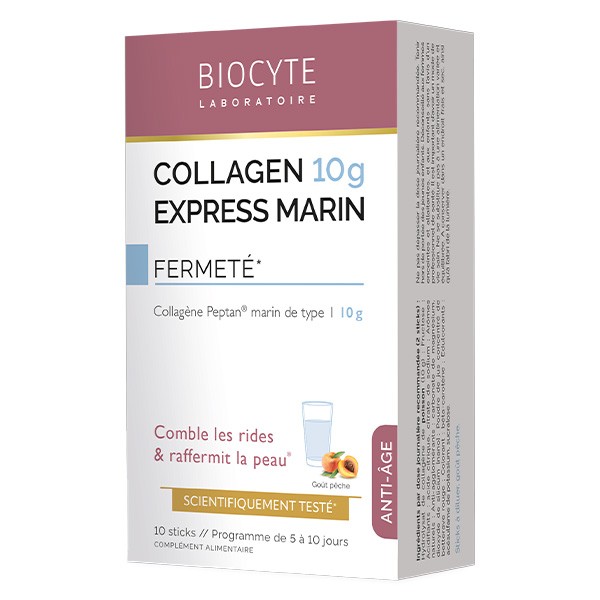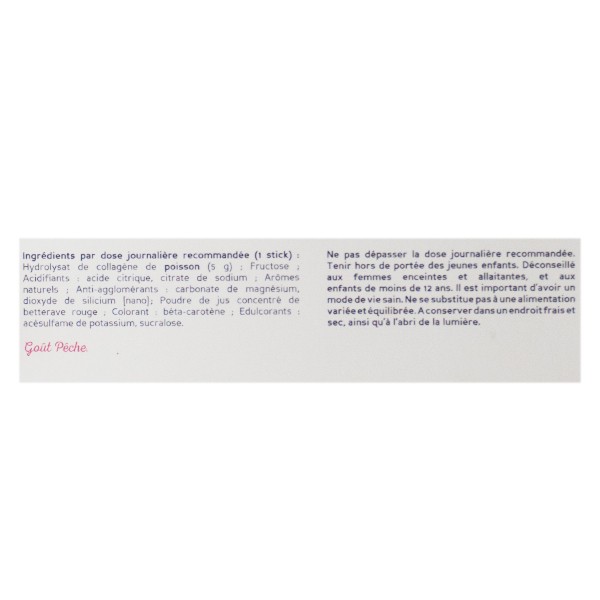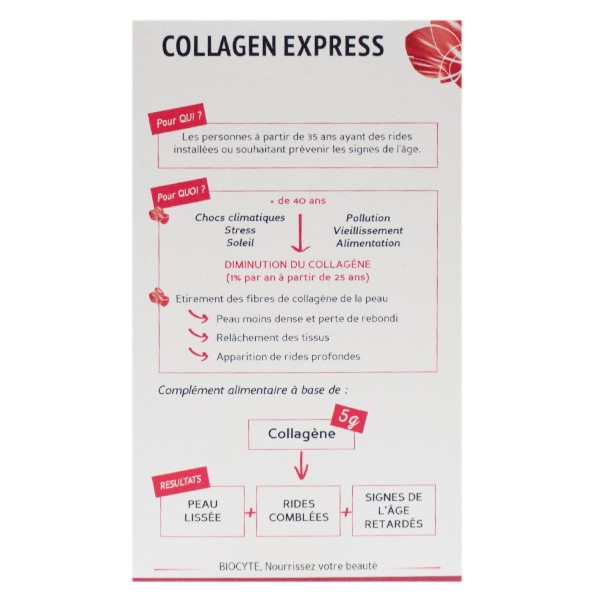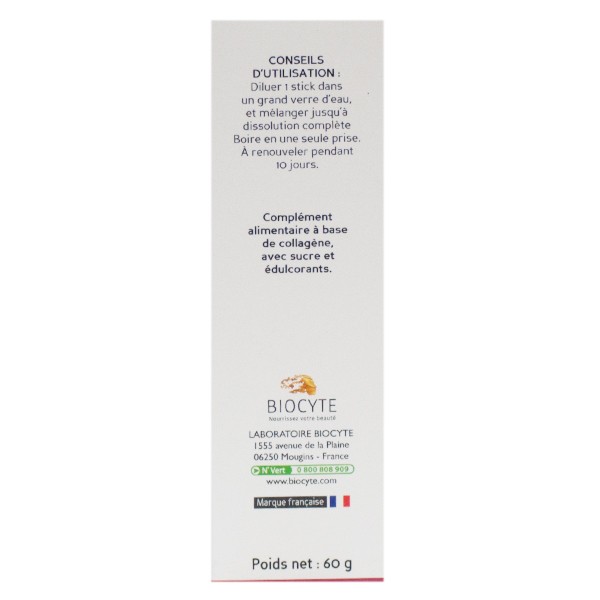 Regular Price: £22.50
Special Price
£22.20
Professionals at your service
Climate shocks, stress, sun, pollution and ageing lead to a decrease in collagen (approximately 1% per year from 20 years). Collagen express helps to give you smoother skin, to fill wrinkles and delay the signs of aging with its formula rich in collagen. Its delicious peach taste will allow you to stay young whilst having fun.
Dilute 1 stick in a large glass of water, and mix until completely dissolved. Drink in one shot. Repeat for 10 days. Do not exceed the recommended dose. Store in a dry place and away from heat. Keep out the reach of children. Should not replace a varied and balanced diet and a healthy lifestyle.
1 stick: hydrolyzed fish collagen. Fructose; Acidifying: citric acid, sodium citrate; Aroma natural fishing; Anti-bonding agents: magnesium carbonate, silicon dioxide, wheat maltodextrin. Dye: beta carotene, concentrated red beet juice; Sweeteners: acesulfame of potassium, sucralose.Composition average for 1 stick: collagen... 5 g
1xBox of 10 sticks of 6 g