Biocyte Keto Base Chocolate Flavour 200g
Regular Price: £41.20
Special Price
£33.80
Biocyte Keto Base Chocolate Flavour 200g
Chocolate flavoured powder to reduce appetite.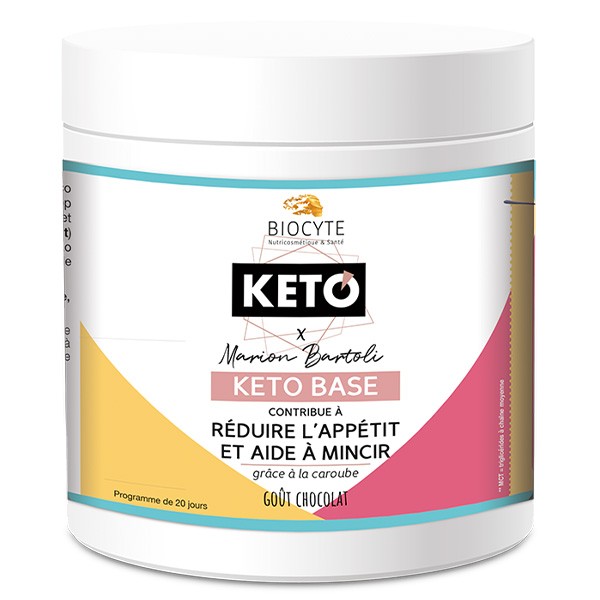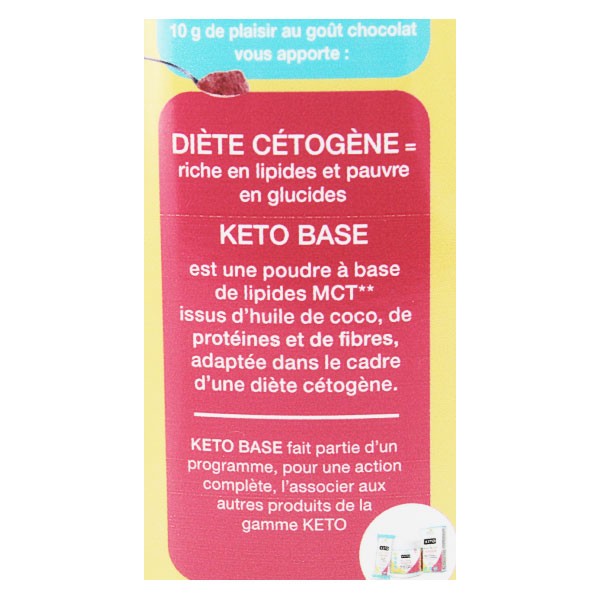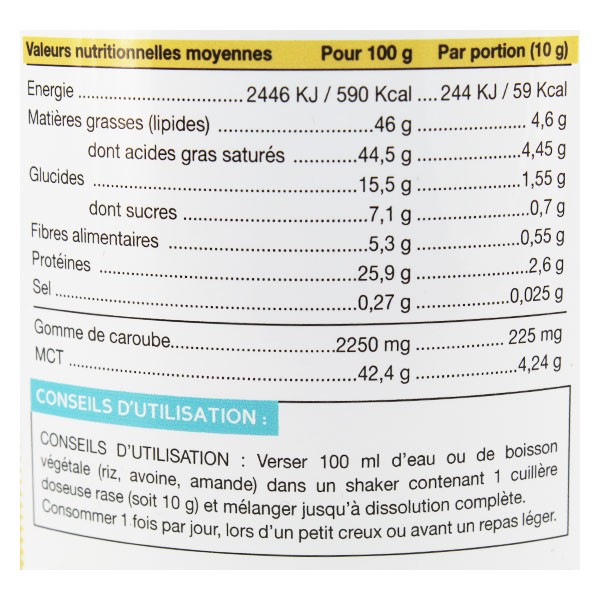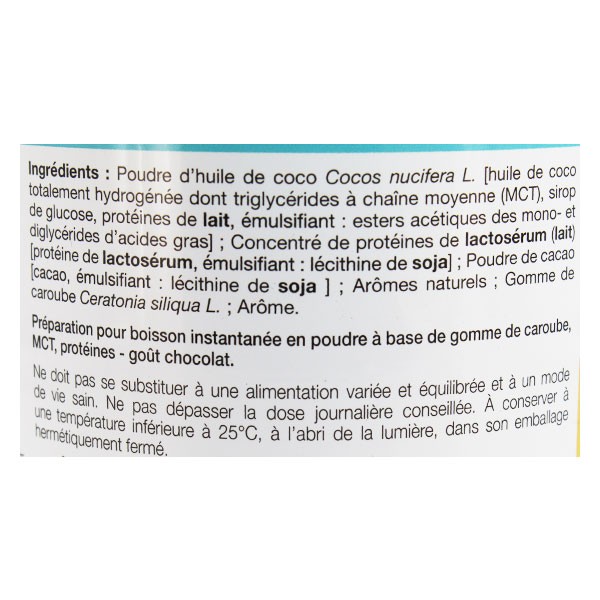 Regular Price: £41.20
Special Price
£33.80
Professionals at your service
Biocyte Keto Chocolate Flavour Base 200g
is a chocolate flavoured powder that provides lipids.
It helps to reduce the feeling of hunger and to slim down.
Pour 100 ml of water or vegetable drink (rice, oats, almonds) into a shaker containing 1 level measuring spoon (i.e. 10 g) and mix until completely dissolved.
Consume once a day, during a snack or before a light meal.
Store in a dry place away from heat.
To be taken as part of a varied and balanced diet and a healthy lifestyle.
coconut oil powder cocos nucifera l. [fully hydrogenated coconut oil including medium chain triglycerides (mct), glucose syrup, milk protein, emulsifier: acetic acid esters of mono- and diglycerides of fatty acids]; whey protein concentrate (milk) [whey protein, emulsifier: soya lecithin]; cocoa powder (cocoa, emulsifier: soya lecithin]; natural flavourings; locust bean gum ceratonia siliqua l. carob gum; flavouring (ketones).
Average nutritional values per 100g
Energy 2446 kJ/590 Kcal
Fat 46 g
of which saturated fatty acids 44.5 g
Carbohydrates 15.5 g
of which sugars 7.1 g
Dietary fibre 5.3 g
Protein 25.9 g
Salt 0,27 g
Carob bean gum 2250 mg
MCT 42,4 g